Browsing through the web and certain eBay sites has been a habit for me ever since studying in the UK. You never know when certain bargains might just pop up. Then there are pretty interesting items which are posted up there such as people selling their soul or their virginity on eBay to raise cash.

It was until I came about this item that was put up for grabs. As the title says, its a huge ass LEGO construction. At first I thought whether if it could be bigger than the 1 metre long Star Destroyer LEGO set I saw in the Bull Ring, Birmingham. After seeing the title, yup, you guessed it right. Its way bigger than the one I saw.



The current bid for it at this time is about US $30,901.11. Quite a high bid if I do say so myself and this does not include delivery as delivery charges is free for this item. What this hopes to do is to raise enough funds for the Habitat for Humanity's hurricane relief efforts in the southeastern United States to aid families who are rebuilding their lives in the wake of the natural disaster.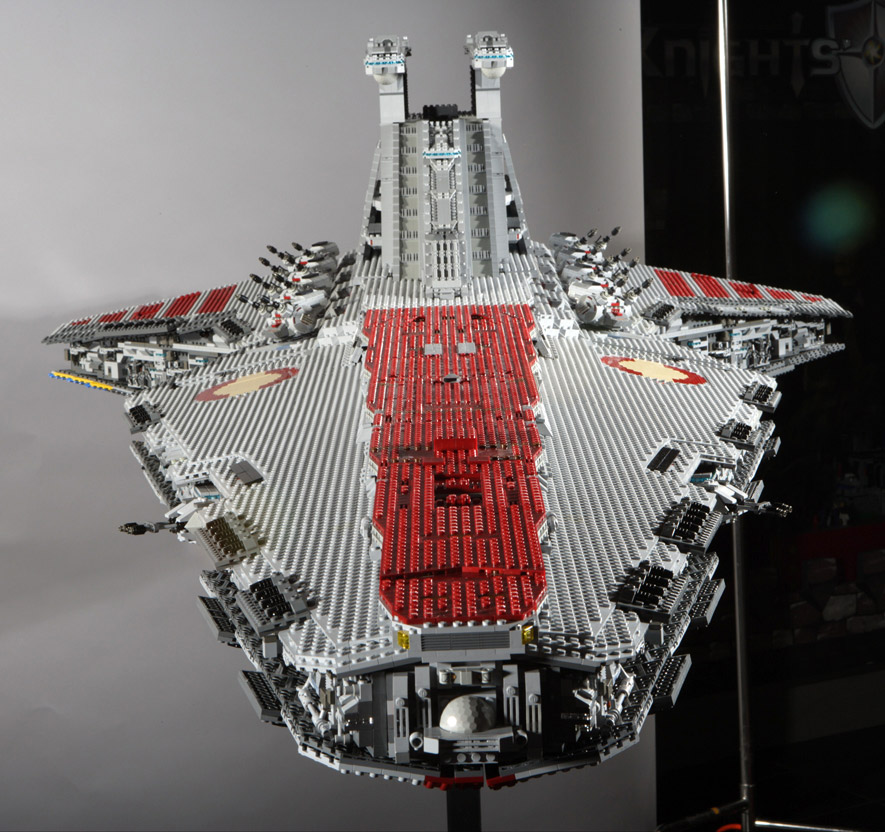 Check this out as well:

Shipping and Delivery: FREE!
Our goal is to raise as much money as possible to benefit those families affected by Hurricane Katrina. 100% of the final value received for this model is going to Habitat for Humanity. To encourage the highest final value possible, The LEGO Company will pay for all Shipping Costs! An approximate $2,000 savings! Model will be delivered by freight truck and will arrive in a crate. You will need about 4 people to unpack it and mount on the display stand. Delivery will take approximately 2-3 weeks after auction is paid for. Sorry, but we can not deliver before Christmas.
4 people to unpack it? Now if only I can find 4 people to help me carry it. That is if I do buy it. Anyway I must have been dreaming.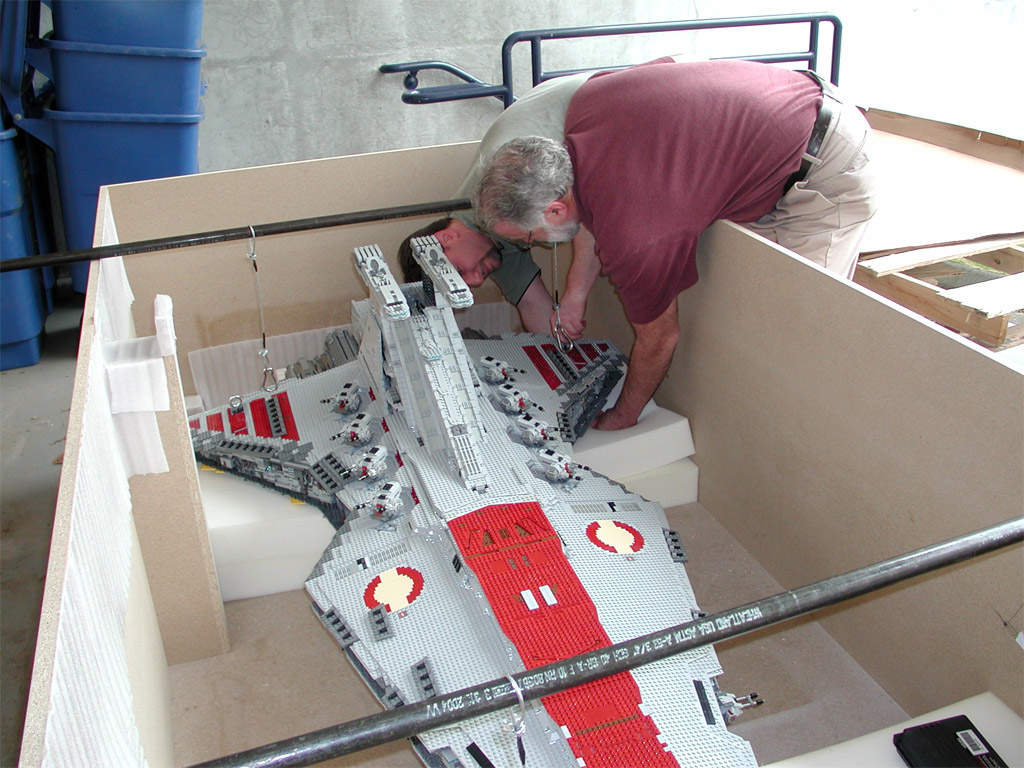 Interested to know more about the builder (Erik Varszegi) and an interview with him, you can check it out
here
.
Image source: